Mass media coverage throughout the years of marijuana legalization both for medical and recreational use, have had an effect on industrial hemp and medical marijuana industries causing marijuana stocks to soar.

Each election period, more and more states are legalizing marijuana, no longer just for medicinal use, but now for recreational use.  In 2017, Alaska, California, Colorado, Maine, Massachusetts, Nevada, Oregon, Washington, and Washington DC are legal for recreational marijuana.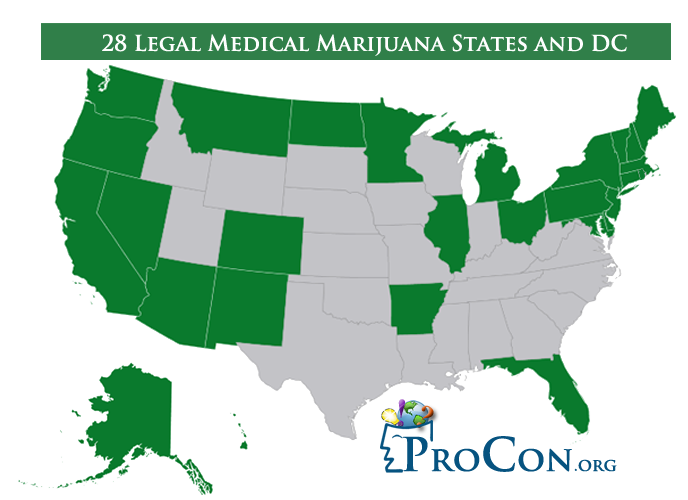 The industry is on track to post $20.2 billion in sales by 2021.
According to CNBC, the legalization of Marijuana could lead to a new $120,000,000,000 per year industry in the U.S. alone.
In California, recreational marijuana will start in 2018.  Advocates say legal pot could generate $1 billion a year, with much of it going to substance abuse education and programs to prevent driving under the influence.
In Colorado, where there are more marijuana dispensaries than Starbucks and McDonalds locations combined.  In 2016, Colorado pulled in $163 million.  Colorado charges a 10% sales tax on pot on top of its regular sales tax. Sellers cover a 15% excise tax, plus application and license fees.
Oregon enjoyed knockout sales during the state's first year of legal marijuana. Dispensaries generated nearly $15 million in tax revenue between July 2015 and June 2016.
Dispensaries in Washington raked in over $1 billion in non-medical marijuana sales since the drug was legalized for recreational use back in 2012.
Activist organizations, Marijuana Policy Project, Law Enforcement Against Prohibition, Americans for Safe Access, NORML, Students for Sensible Drug Policy and many other groups that run the campaigning for legalization have a very particular strategy.  Predictable and extremely effective, none-the-less, they wait until 2 weeks before the election and then start a massive media campaign – an all out blitz to educate people so they can vote yes.
The strategy holds back the opposition from responding with negative and false propaganda.
Why might there be opposition?  Well, the opposition can be the prison guard union that can lose 800,000 prisoners a year who are incarcerated for marijuana, or pharmaceutical companies who would lose billions a year due to a cure for cancer.  Consequently, the massive media campaigning makes people outside the industry aware of this huge industry that's growing phenomenally. Now you have everyone looking for investment opportunities in an industry that's soaring.
How would the legalization of marijuana benefit the American people and the economy? Industry analysts believe there will be a creation of a new and highly profitable agricultural industry, increased trade opportunities, an increase in the gross national product (GNP), improved environmental conditions, new tax resources, and reduced costs with respect to enforcement of current laws. With all eyes on the industrial hemp and medical marijuana industry, coupled with the benefits of legalization, savvy investors are beginning to invest heavily.
While the average non-investor may not have a clue, market awareness surrounding the industrial hemp and medical marijuana industries is informative and can be very persuasive. When all the mass media, entrepreneurs and business people of all kinds want to get into the industry.  Some think about opening dispensaries, growing medical marijuana, or getting paid from marketers, to trimmers, to anything that plays a role in the industry. Everyone, from real estate investors to other hard-hit sectors of the economy are flooding the industry.
Infographic credit: dutchseedsshop.com
The smart investor will start accumulating early, from legitimate marijuana companies, before the real boom begins.  Always invest at your own risk.
Check out this free video on "How To Score Up To 1,400% Gains With "Weed Stocks" in 2017!"
Weed Stock Report