Suspension of several cannabis accounts on Instagram is something that stops the $11 billion industry from flourishing. There are laws and there are some canna related aspects still being discussed in the House of Representatives. But social media is a giant. You spend so much time on Instagram, Facebook, and other social media channels.

The outcome is such that, marketers want to attract customers from social media channels. Eventually, it is a strategy that will help several businesses including canna-business gain popularity. Especially considering the fact that cannabis has been stigmatized for the past so many years.
With the legalization of medical marijuana and the increasing popularity of a medical marijuana card, it becomes vital to understand that Instagram accounts of several canna-users are being blocked or removed because of the difference in laws across the world. So, if cannabis was legal on the federal level or you can say legal everywhere, Instagram wouldn't be suspending tons of accounts every now and then. Now, the question remains. Can you as a canna-user keep your cannabis IG account running? If yes! How? Let's find out. But first, let us see why Instagram will ban your account?
Did IG block your account? Here's why!
If you are a canna-user and your account has been banned. It is probably because you were using Instagram for the promotion of federally illegal substances. Always remember that what is illegal on the federal level is illegal everywhere else. You cannot sit and wonder what happened or write to Instagram. Perhaps it happened because everyone is obliged to abide by the laws at the federal level. So, if you are a dispensary owner, or you run a delivery service for cannabis products, you are definitely being policed by a higher authority.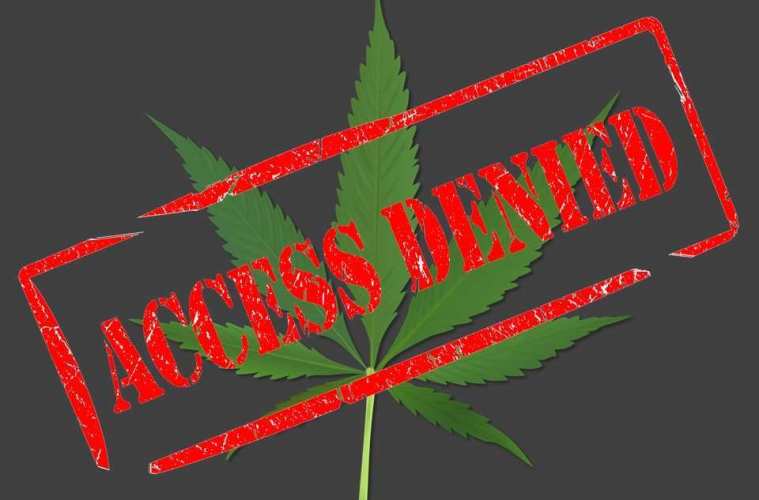 The chances of running an Instagram account especially for cannabis products is similar to running a business at risk. So make sure you stay away from preaching direct information. In simpler words. Do not talk about how to purchase the canna-product. Add value by giving less promotional content and ensure that pictures of the products are not over the top. As long as you are giving general information about CBD, your account is safe but as soon as you start promoting illegal substances, Instagram will suspend your account.
Add relevant information in your Instagram Bio
Bio is one of the major bodies of Instagram. People will come to your account by reading the information given in the Bio. So, be smart while writing the bio. Use words like information and education. I will say this yet again add value and don't make your profile seem like you are selling a product. Because Cannabis is still illegal in different states and hence the suspension of cannabis-related accounts. In addition to this, introduce words like 21+, no minors allowed, we don't sell illegal, no sales of illegal products, etc. These terms will help you stay away from the ambit of blockage.
This is how you can run your cannabis IG account without being banned
First and foremost, avoid selling your product. Your account should have nothing to do with sales and sales-related posts. Do not tell the customers about selling stores or from where can you buy cannabis. Keep it simple by giving them information about a certain CBD product and what are its health benefits. Because any sales related or deal-related announcement will help Instagram take your account down.
The second thing you can do is delete all the comments that are related to sales queries. For example, if a person comments on your account and asks about the price of a certain product, delete it there and then. Comments like where can I get this product, how much is the price, do you sell these products is against Instagram policies. Now, according to Instagram and cannabis policy, sales-related content will be subject to scrutiny and immediate removal.
Another vital thing to keep your Instagram account functioning is that you should not post a direct link to your website on a certain post. Instead, be creative with the content and write something like 'let's check out what we have in store for you' or 'check this out for more information'. All these terms will add value and sound less promotional.
Having said that, now let's talk about the famous Instagram hashtags. We all like them, don't we? But in the case of cannabis, repetitive hashtags such as #thc, #cbd, #weed, #marijuana should not be used often. Also, don't use hashtags related to sales. As I have mentioned earlier in this post-sales content is not a part of the Instagram and cannabis agreement. So, it is best to use geo and educational tags. First, because non-canna users do not want to see cannabis-related posts and the usage of less specific hashtags will help you stay away from people who could report your account as inappropriate.
Summing it up
I hope all these 'Do Not's' will help you stay away from the illegal ambit. A tiny effort here and there to make your account look less promotional is the key to run a cannabis IG account without being banned. After all, Instagram has a lot of fan base and it does not want to disappoint its users. Especially by allowing canna-users to sell federally illegal products. There is no way that is happening. It is only you who has to stay alert and add value to your account by adding value to Instagram and its users.