Growing cannabis might seem easy, but it actually takes a lot of work. You need to consider the right temperature, growing medium, the type of light to use, and where to plant it. Harvesting will take about 9 weeks for auto-flowering strains and about 3-5 months for regular strains.
If you are growing for business or personal use, you might want a bountiful harvest to make up for the effort. Some cannabis strains can yield as low as 30-35 grams per square foot while some can even grow as much as 50-70 grams per square foot.
Besides, there are thousands of marijuana strains out there, so you have to consider the following:
Your grower skill level

Preferred THC content

The effect you want (Indica, Sativa, or hybrid)

The strain's terpene profile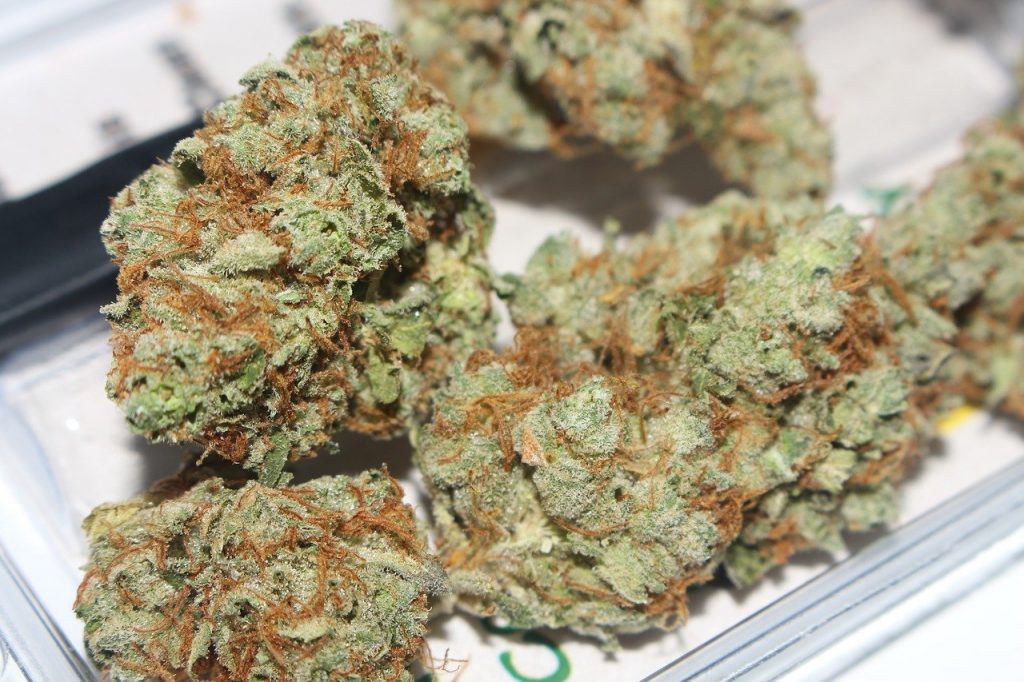 If you have settled on these considerations, here are the top 3 high-yielding marijuana strains you want to consider growing:
Northern Lights
Northern Lights is a popular Indica strain which is a cross between the Afghani and Thai variant. This strain is made up of 95% Indica and 5% Sativa which makes it a highly sedative strain. It has a euphoric, sleep-inducing, and relaxing effect on the body. Due to this, it is used to relieve stress, pain, depression, and insomnia.
Users have noted an earthy and sweet aroma that is not overpowering and smooth to exhale.  It has a reported 20-33% THC content to get users to go into lazy mode.
Northern Lights can be cultivated by beginners and can be grown indoors, outdoors, and even in greenhouses. With its high yield and ease of growth, this strain became a classic among growers. It was rumored to come from Seattle but was perfected in the fields of Holland.
The strain features purple and crystal-coated buds that flower within 45-60 days. Northern Lights plants can grow as tall as 150 cm and is an auto-flowering variant. It has given birth to other strains like Shiva Skunk and Super Silver Haze.
However, if you are using it, do take note that its most common negative side effects include dry mouth, anxiety, and dizziness.
White Widow
White Widow is known for being a high-yielding indoor strain. It is easy to grow and can yield as much as 600mg, so it has been another favorite among first-time growers. It is made of 60% Indica and 40% Sativa which creates an energizing effect. This is the result of the cross between the Brazilian Sativa landrace and South Indian Indica.
White Widow is popular in Amsterdam and is offered in every coffee shop there.
The strain gives the body euphoria and energy bursts which help during creative sessions. Some users noted an immediate lift in mood and focus after taking it without the side effects. The mood-boosting effect is often used to counter depression, migraines, and anxiety.
White Widow got its name from its frosted trichomes that covered the green leaves. It has conical, tapered, and chunky buds that flower within 50-60 days. It can grow up to 200cm in the cool indoors or in a sunny climate.  This is because this strain is mold-resistant and can also grow best around 70-80 degrees Fahrenheit.
White Widow has been used to create other strains like White Russian and The White.
Super Skunk
Super Skunk is another easy-to-grow, high-yield strain that's perfect for beginners. It also yields up to 600g/m2 and has as much as 23% THC level. It is also a hybrid product that is mostly Indica-dominated at 80% and 20% Sativa. Its well-known parent strain, Skunk #1, is infused with Afghani variants to create the Super Skunk.  Although it can be grown indoors, it can produce a higher yield when grown outdoors.
Super Skunk gives the body an overwhelming euphoric and relaxing feeling, making it ideal for medical users. It relieves the body of insomnia, hypertension, and even anxiety. It can also boost appetite for people who are nauseous from chemotherapy and calm ADD and PTSD patients. For recreational users, it can cause a spacey and euphoric feeling
This strain is predominantly green with hints of orange and brown undertones. The dense buds have short trichomes that bloom in 58-67 days. It has thick stems and branches that ensure high yield during harvesting.
True to its name, it has a "skunky" smell which was passed down from its parent strain. Despite that smell, users said it has a fruity and sweet taste like cranberry and pomegranate.
Conclusion
The strains we mentioned are all beginner-friendly with high yields. There are still thousands of variants out there that you can check and experiment with. Do take note that growing marijuana takes a minimum of 2 months, so we suggest you choose your strains wisely. Create a variety that will make your harvest an interesting blend that you can keep or sell.